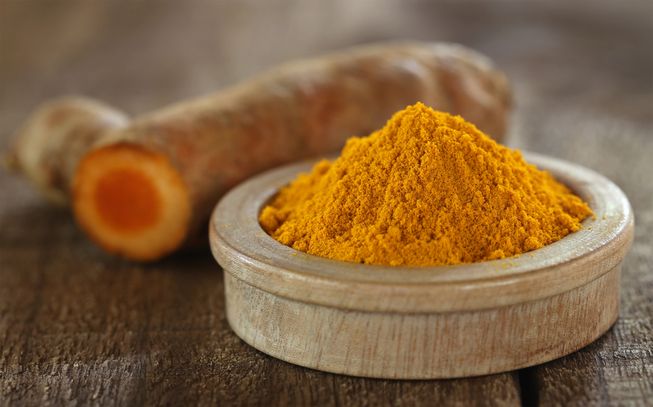 Turmeric
This golden root has some very powerful health benefits well known to Chinese and Ayurvedic medicine. Looking at the shape of the root should bring no surprises that it is a member of the ginger family.
Whilst, as a whole turmeric has many benefits, it is one of the compounds within turmeric that has really come under the spot light in recent years, Curcumin.
Curcumin is a polyphenol with powerful anti-inflammatory and antioxidant properties. The most recent and interesting benefit is found in the treatment of cancer.
Although, it would be fair to say that this compound packs a punch in many other chronic illnesses, it is not a spice to be ignored, rather, it should be embraced into all forms of cooking. Just be sure to accompany it with black pepper, as this increases the bodies absorption by 2000%.
Anti-inflammatory
Chronic (long term) inflammation in the body has been linked with the Western diet. Short term inflammation is healthy but, it is the chronic inflammation that plays a role in chronic diseases, including cardiac disease, cancer and Alzheimer's. Curcumin has a strong anti-inflammatory affect, which targets inflammation at the molecular level, thereby helping to reduce the risk of developing chronic diseases.
Antioxidant
Antioxidants protect against oxidation, which leads to free radicals and cell damage. This damage is known to contribute to ageing as well as diseases such as cancer, heart disease, reduced brain function and a poor functioning immune system.
Cancer
Curcumin has been an emerging star in the field of cancer studies. The use of curcumin has been shown to slow down cancer growth and as well as preventing further development. This wondrous, golden spice has also shown to inhibit the growth of tumours, with strong studies in cancers such as prostate, pancreas, colon, breast, lung and stomach.
Improved brain function
The use of curcumin has shown to be beneficial in brain diseases, with positive results in the delay or even the reversal of brain diseases such as Alzheimer's, Parkinson's and stroke.
With respect to Alzheimer's, curcumin inhibits the accumulation of plaques in the brain known as Beta-amyloids, helping to reduce the risk of developing Alzheimer's. Interestingly, it has also been shown to break up the plaques, thereby possibly reducing the symptoms for those suffering from the disease.
Arthritis
Due to the strong anti-inflammatory properties, curcumin has a beneficial effect in reducing inflammation and pain in those that suffer from Arthritis. It does this by blocking inflammatory cytokines and enzymes, as well as modifying the immune system response.
In some studies curcumin proved to offer a greater reduction in pain and swelling, when compared to the use of some non-steroidal anti-inflammatory drugs.