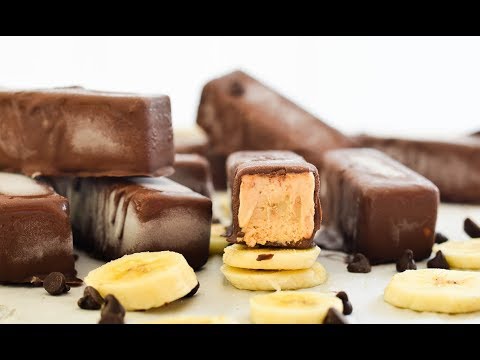 Banana peanut butter Ice cream bars.
I'm salivating at the thought of these, gone are the days when healthy eating was all about iceberg lettuce and radishes. The twenty-first century encouraged people to think outside of the box, and this delicious recipe is no exception.
I don't know about you, but sometimes you just want to sit and eat a tub of Ben and Jerrys without the consequences and post food fest guilt trip. Look no further, these delicious, creamer ice cream bars offers you the benefits of naughtiness, while providing you with nutrients, protein and yumminess, that will leave you positively glowing in the aftermath of your food fest.
With only 6 ingredients to contend with, what stopping you making these right now?
Ingredients:
6 Ripe bananas
380g Peanut butter
6 tablespoons coconut sugar
1/2 teaspoon of salt
350g of cacao chips (or any quality dark chocolate chips)
8 tablespoons coconut oil.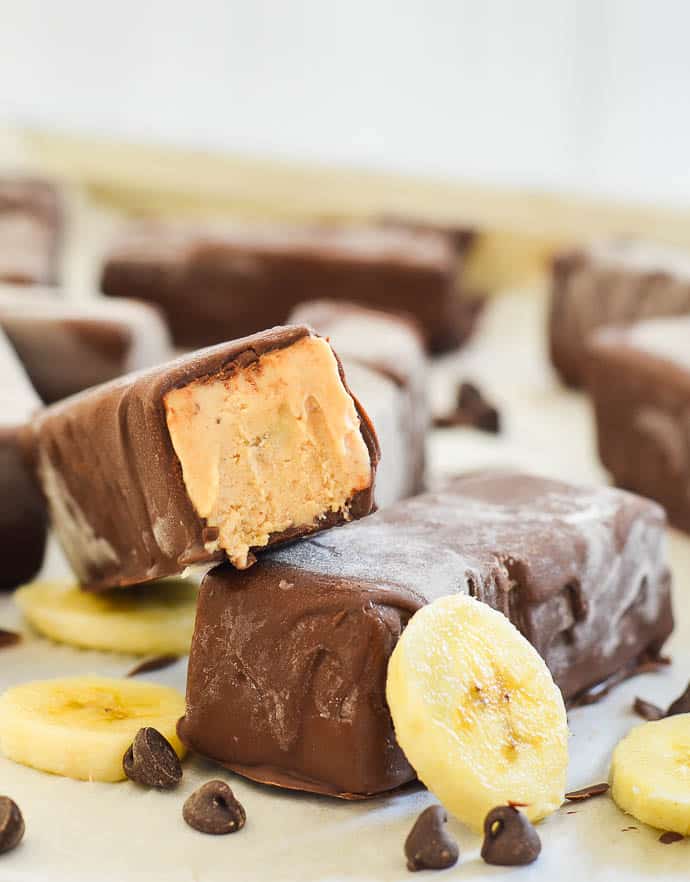 Method:
- Blend up the bananas with the peanut butter, coconut sugar and a pinch of salt.
- Freeze in 8x8 square pan (ideally)
- Melt the chocolate and coconut oil together
- Cut the frozen banana peanut butter mixture into bars or squares
- Dip them into the melted chocolate
- Freeze again until solid.